[ad_1]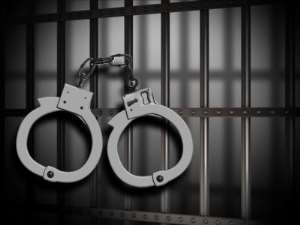 The Northern Regional Coordinator of the Domestic Violence and Victims Support Unit (DOVVSU) of the Ghana Police Service, Mr Emmanuel C. Horlotu has advised parents to stop withdrawing reported cases of sexual violence in order to allow them seek justice for the victims.
He said, after enough evidence had been gathered for prosecution, most of the victims failed to get the needed justice, because their cases were not always allowed to get to court due to interference.
Mr Horlotu added that often times cases reported to DOVSSU got withdrawn by the victims or parents, due to the interference of religious and traditional leaders, family members or after been consoled with some amount of money as compensation from the perpetrators, making it difficult to get justice for the victims.
He said less than 12 per cent of the victims of sexual abuses reported their cases to DOVVSU and out of this percentage, about 73 per cent of it were defilement and 27 per cent rape, as recorded by the office this year.
He said this at a forum organised by ActionAid Ghana in collaboration with Young Urban Women Movement as part of the activities of the 16 Days Activism Against Gender-Based Violence campaign under the theme: "End Gender-Based Violence in the World of Work."
The forum was attended by the Labour Department, the National Commission for Civic Education (NCCE), DOVVSU, Trades Union Congress (TUC), members of Tailors and Hairdressers Associations and other stakeholders.
Mrs Alia Mumuni, ActionAid's Programmes Manager, said the 16 days of activism was in line with ActionAid's commitment to fighting the structural cause of violence against women and girls as well as tackle issues of economic injustice.
She indicated that the campaign was an opportunity for ActionAid to continue to strengthening its dialogue with key stakeholders to address cases of violence against women and girls in their world of work, both formal and informal including rampant sexual violence and harassment.
According to her, the forum was also to help empower all apprentices to know their rights at their various work places and how to report cases of abuses to the right authorities.
The Chairperson of the Young Urban Women Movement, Madam Sulemana Sumaya, in a presentation on a survey of the rights of apprentices, noted that about 66 per cent out of 100 per cent, were very young in their prime stage of adolescence ranging from 15 years to 20 years.
She added that though majority of the apprentices said they had signed agreement with their masters they were not prevy as to what the agreement contained regarding their rights and responsibilities.
Madam Sumaya noted that majority of the apprentices faced issues of abuses at work places such as verbal, sexual, emotional and other forms of abuses.
She stressed that the overwhelming number of abuses were worrying considering the incidence of maltreatment of domestic workers and the infringement of the fundamental Human Rights of the apprentices and appealed for redress.
Mr Fuseini Alhassan, the Northern Regional Director of Labour Department said the 1998 Children's Act had made provisions to ensure the promotion and protection the rights of children and their well-being.
He said in most cases young people who go to learn work do not know the basics of the rules in the agreement they sign with their master.
He, however, encouraged them to help report cases of assault at work places to the Labour department office for redress.
The Northern Regional Director of NCCE, Alhaji Abdul Razak Saani, advised parents to ensure that they constantly get in touch with their children's masters at work places to monitor their performance.
—GNA

[ad_2]
Source link