[ad_1]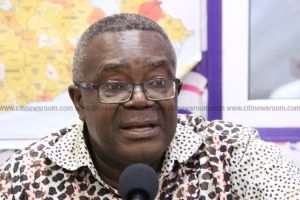 A former Director of the Ghana Education Service, Charles Aheto Tsegah, has said the new double-intake system for Senior High Schools may promote truancy.
Though policymakers may not admit it, Mr. Aheto Tsegah said this new system was a variation of the shift system that used to be in place in basic schools.
In view of this, he said there may be a recurrence of challenges that existed under the now-abolished policy.
Speaking on Point Blank on Eyewitness News on Tuesday, Mr. Aheto Tsegah, who is very skeptical about the adoption of the double track system, stated that while the policy on face value appears to be ideal, it may not be suitable for Ghana's education sector.
According to him, the last time a shift system was adopted in schools, a number of the children constantly absented themselves from class, resulting in them performing badly in exams or not sitting for them at all.
"We should have looked back in terms of our previous knowledge on how we managed and the challenges we had with our shift system. It's because we are giving this a multi-track name and a double-intake or double-track name, we are running away from a certain reality."
"Let me confess and say that the double track system is an ideal thing. In our context, we have had real challenges with children really accessing education because of the shift system and we had trouble. The previous government did a lot in terms of trying to stop it because the children were not going to school, they were pretending to go to school and then you wouldn't find them when it's time to write an examination or it's time to do anything. If you tell me that this is not a shift system, I would expect all the students to enter once and they will run an academic year, but that's not what's going to happen."
President Nana Akufo-Addo has confirmed that from September 2018, his government will implement the Dual Intake System for new entrants into the country's public Senior High Schools.
This new system is expected to reduce class sizes and increase contact hours
However, Mr. Aheto Tsegah insists that students who had to wait to start classes because they were not placed in the first track, might engage themselves in other activities which might derail their education permanently.
He said that even when the track they are part of starts in another semester, they might not be motivated enough to join their colleagues in class.
"Any group that's not in the first track, and you know Ghanaians we love being first, that mentality is what we would have to deal with. I can't empirically say it will have an impact, but if you look at the way that we have related with the shift system, I cannot deny that people will play hanky-panky with the second track."
"My main problem with this system is that it will not encourage seriousness among our children in terms of going to school because once they do not go with the first batch, anything can happen to them once they are waiting for their turn. A lot or some of them may end up not entering and will be diverted into doing something else, and maybe that level of dropout in terms of access will allow for small spaces."
He added that for the system to have any chance of success, parents would need to play a key role in monitoring the activities of their wards to ensure that they attend their classes and remain in school.
"There must be a complete shift in parental attitude and if that happens, then we're likely to see a lot of progress but for now I'm scared."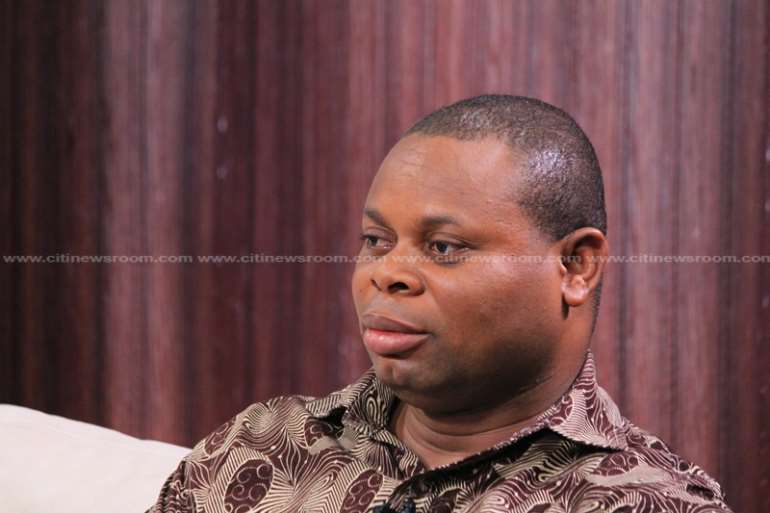 IMANI Africa President, Franklin Cudjoe
Deviancy would rise
Aheto Tsegah isn't the only person to express this opinion as President of policy think tank, IMANI Africa, Franklin Cudjoe has said the double intake system will promote "deviancy."
"I do not necessarily buy the idea of multi-track system. That encourages some deviancy along the way,"
How the new system will work
This new system will run in all the categories A and B senior high schools in the country.
The new programme creates a calendar of two semesters in a year for the SHS 1 class, containing 81 days per each semester and 41 days of vacation for a sandwich class.
Over 8,000 teachers are being recruited to handle the sandwich classes, so teachers are not be deprived of their holidays.
Under the new system, teaching hours are increased from six hours per day to eight hours per day.
Teaching hours are expected to increase from 1,080 hours per year under the current single-track system, to 1,134 hours per year under the proposed double-track system.
The new system is expected to cost GH₵323 million to implement fully.
GH₵267.2 million of this amount will go into teaching costs and GH₵55.8 million for academic interventions.
Without the double-track system, the government will require GH₵1.3 billion to accommodate the increase in numbers.
Among the infrastructure needs are 622 six-unit classroom blocks at the cost of GH₵404 million, 181,993 student desks costing GH₵81.6 million, and 3,730 teachers' furniture estimated at GH₵3.6 million.
Teacher compensation under Dual Intake System inadequate – NAGRAT
The National Association of Graduate Teachers (NAGRAT), has said the expected compensation for partaking in the Dual Intake System for secondary education is not enough.
"The government has indicated that each student will pay GHc50 or the price per student on the additional workload will be GH₵50 per semester that the children will be in school. But when you do this; when you break it down, you realize that this is actually no money. [Whether] monthly or daily, you see that it is no money" Angel Carbonu, NAGRAT's President, told Citi News.
NAGRAT has cautioned government against implementing the new system for secondary education without consulting stakeholders in education.

[ad_2]
Source link