[ad_1]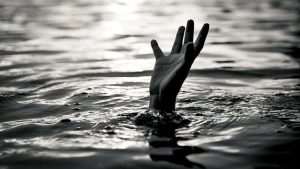 Police in the Eastern Region are searching for the body of a 6-year-old who drowned at Asamankese Amanfrom in the Lower West Akim District.
According to the police, the boy, who is deaf and dumb, was playing in the rain with other kids behind their home in Asamankese when he fell into a drain and was carried off by the rushing water.
The Eastern Regional Police Public Relations Officer, DSP Ebenezer Tetteh said efforts are underway to find the body of the victim.
"On September 7th at about 4:25 pm, Yaw Adrah reported that his son named Samuel Kwaku Selassie who is deaf and dumb got drowned in a drainage behind their house at Asamankese Amanfrom during the heavy rain. The child we are told was playing with five other kids in the neighborhood when he run into the drainage and got carried away by the fast-moving water".
"A search party was quickly arranged, but was not successful in retrieving the body. We are however on the grounds with the search party to find the body of the victim."
DSP Ebenezer Tetteh advised residents to be cautious during such heavy rains.
"I will use this opportunity to advise parents, guardians and caretakers of children to be a little responsible with their kids and other children left in their care because this unfortunate issue could have been easily prevented if the kids were not allowed to play in the heavy rains".

[ad_2]
Source link