[ad_1]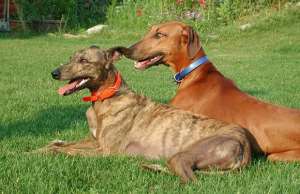 A peaceful football match between the Dagaaba and Frafra ethnic groups in Accra ended in a draw over the weekend at the El Wak Stadium.
The game, which was well-attended by supporters from the two ethnic groups in the Upper East (Frafra) and Upper West (Dagaaba) regions, with its ultimate prize a puppy, was received by the captains of the teams.
However, the peace trophy was awarded to the Frafra side as a consolation, since, last year, the Dagaabas were also given the same privilege.
The reason being that the tough match ended with no scores, and to promote the idea behind the tournament, the cup will alternate whenever the tournament ends in a draw.
The match, which also marked the 23rd Dagaaba-Frafra friendly games, had men and women competing in sack race and volley ball.
The Dagaaba contingent swept the prize in the volley ball competition, while the Frafras cooled down by winning the sack race.
Naa Prof. Basing Naa III, chairing the occasion, urged other ethnic groups in the country to emulate the example set by the Dagaabas and Frafras to promote peace and development.

[ad_2]
Source link