[ad_1]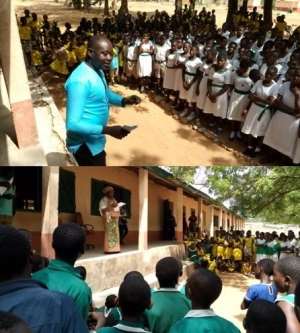 Some 26 communities in the West Mamprusi Municipality in the Northern Region have a undergone one-month public sensitization on the Accountability, Rule of Law and Anti-Corruption Programme (ARAP) campaign.
The communities were sensitized on the prerequisite knowledge to promote good governance to end corruption and improve accountability.
The one-month public sensitization was organized by the West Mamprusi Municipal National Commission for Civic Education (NCCE) and supported by the European Union (EU) to ensure that duty bearers are held accountable within the confines of the law.
The exercise dubbed, 'Citizens for Transparency and Accountability' covered artisan groups, women groups, opinion leaders, traditional authorities, faith based organizations, educational institutions, hospitals and clinic.
The exercise employed Dawn and Dusk broadcast communication at the various market centres, communities as well as on the street to create public responsiveness to hold duty bearers accountable.
Mr Abdallah Issahaku, Municipal Director of NCCE, said 120 activities were carried out in the 26 communities for the one-month period between March and May 2018, to engage the public on the ARAP campaign.
He urged the public to use the appropriate law enforcement bodies to address issues of corruption as well as their grievances.
GNA
PDC
By Kamara Osman Faisal, GNA

[ad_2]
Source link