[ad_1]
Police have expressed worry over the increasing concealment of cocaine, marijuana and other illicit drugs in soups, stews and alcoholic beverages by youth in the Central Region.
According to the Police Service, this new trend of using the banned substances makes it difficult for their personnel to arrest users.
Speaking at a sensitisation workshop organised by the Police Ladies Association in Cape Coast, the Central Regional Police Commander, DCOP Paul Awini, warned the practice poses a serious security threat to the nation and must be tackled urgently.
"We all know people smoke wee so when you are standing from a distance, you can detect it and effect some arrests. The trend is changing and changing very fast. Now the wee and cocaine are put in alcoholic beverages are consumed in huge quantities by our youth," he lamented.
Related: Codeine abuse surfaces in Kumasi after Tramadol trends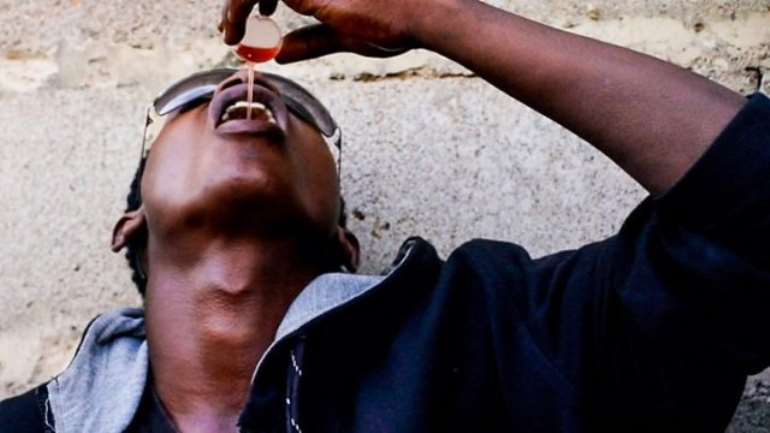 DCOP Paul Awini also called for a review of Ghana's educational system so it does not breed many unemployed graduates and youths.
According to him, many of youth arrested for the use and abuse of illicit drugs have cited unemployment as a reason for their addiction to the drugs.
"There are a lot of the armed robbers if you talk to them closely, they will tell you they have no jobs. Most of them do that do that out of hunger. Imagine people who are graduates are unable to get jobs. These people join groups that end of committing many heinous crimes in the country," he ended.
The Regional President of the Police Ladies Association, Supt Faustina Asare, and the staff office of the Police Regional Administration, Dsp Hilda Akarimanga, impressed on the police ladies to get acquainted with ICT to enable them to learn modern trends of policing.
They urged the police ladies to dress decently at all times to give the Ghana Police Service a better image.

[ad_2]
Source link