[ad_1]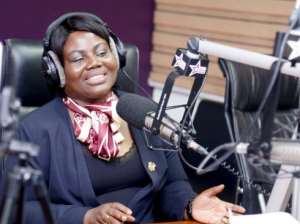 Maame Yaa Tiwaa Addo-Danqua
Unconfirmed information reaching ModernGhana reveals that President Akufo-Addo who could no more stand the heat from the public trolling and mockery has relieved the Director of the Criminal Investigations Department (CID) of the Ghana Police Service, COP Maame Yaa Tiwaa Addo-Danqua of her post.
This, sources say, is in relation to her utterances, posture and inability to rescue the three girls who were kidnapped in Takoradi last year.
The CID Boss earlier statement on the whereabout of the kidnapped girls incurred public wrath after several months without any positive results —whether the girls were still alive or not.
After a month and following public outburst over her comments, the CID Boss again came out and sought to clarify her earlier comment indicating that Ghanaians misunderstood her earlier comments.
She added that her statement was intended to give families of the girls some hope. This did not go down well with many as she worsened her case with intense pressure to resign en bloc.
This provoked many civil society organizations in the likes of IMANI Ghana, Centre for Victims of Injustice,( CenVI,GH), Christian Council and the Women'sWing of the opposition National Democratic Congress ( NDC) calling on the CID Boss to either resign or publicly apologise to the people of Ghana for the deception.
A former General Secretary of the Christian Council of Ghana, Dr Kwabena Opuni Frimpong said, the boss goofed and must at least apologise to the families of the three missing Takoradi girls as well as Ghanaians in general.
[ad_2]
Source link