[ad_1]
From Jaipur to Jodhpur, India's northerly Rajasthan region is famous for its ancient forts, opulent palaces and gleaming marble monuments.
But why stop there? The "Land of Kings" is home to yet another regal travel experience: the Maharajas' Express.
Billed as India's most luxurious train, the opulent hotel-on-wheels winds around the countryside on its eight-day "Heritage of India" route, stopping at key destinations such as Udaipur, Jodhpur, Jaipur, Ranthambore National Park and the Taj Mahal.
"The romance to it — I would recommend it to anyone for traveling around somewhere like (India) because you get to see so many places," says Joanna Newman, a passenger from England.
"You feel as though you are part of it. You're not flying over it, you're not driving, you are just there."
The royal experience
Chugging across Rajasthan's parched desert landscape, the Maharajas' Express aims to make guests feels like royalty.
Instead of crowded quarters, travelers will find opulent interiors, an on-board chef and a roughly 3:4 staff-to-guest ratio.
In addition to attentive service, the train also delivers opulent Indian aesthetics.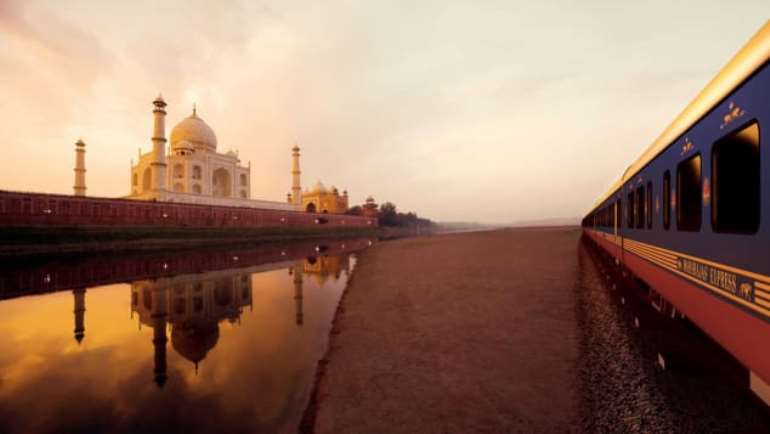 The dining rooms, for example, feature peacock motifs and rich fabrics, while bedrooms are kitted out with gold-hued drapes and linens.
Even with impressive interiors and attention to detail, there are a few drawbacks for first-time train travelers.
"There are some quirks when traveling by train," says Newman.
"Getting used to sleeping at night (can be challenging due to) the different movements — the starting and stopping of the train."
A hotel on wheels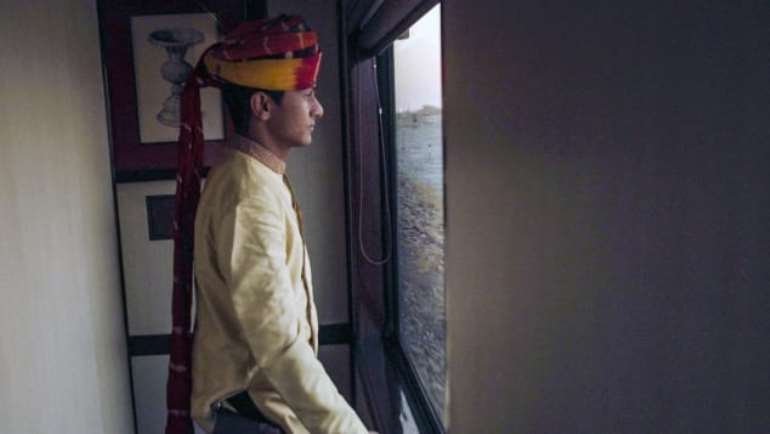 Still, traveling by rail has more pros than cons.
For starters, you can see various destinations without having to repack every few days.
It's also a better way to meet other travelers and create relationships with staff members — an opportunity you might miss if jumping from hotel to hotel.
When it comes to guest rooms, the cabins start from a cozy 112-square-feet in size — each with modern amenities such as LCD TVs, king-sized beds and bathrooms.
Meanwhile, the Presidential Suite stretches across an entire train carriage, featuring two bedrooms, a private living area, bathtub and regal decor.
And with 23 carriages for up to 88 guests — including two dining cars, two bars and a lounge — the Maharajas' Express has plenty of room to stretch out and relax.
But running what is essentially a hotel on wheels has its logistical challenges.
"India's railway network is the biggest in the world. To operate such type of luxurious train in such a big network is a big challenge for us," Hammond Kumar, the train's general manager, tells CNN Travel.
"To leave the station timely, to board the train … it's a big challenge."
On the menu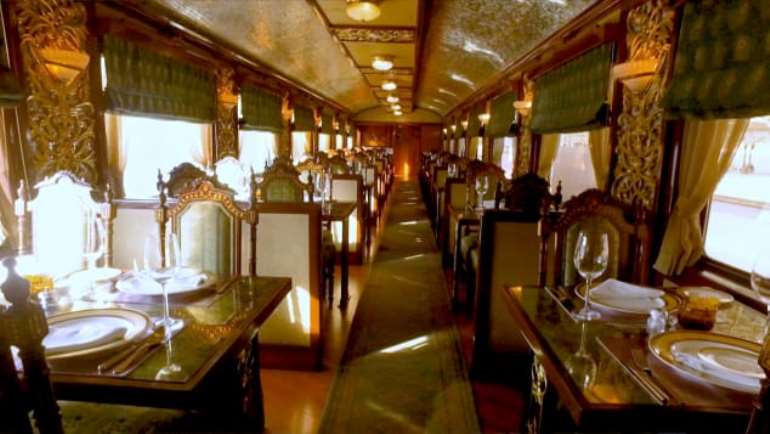 Naturally, delivering world-class cuisine is essential to the regal experience.
Luckily, the train has executive chef John Stone, who specializes in French cuisine but prepares a wide array of local and international dishes for guests.
"Ever since my early childhood I was very interested in traveling on the trains," says Stone.
"I still remember vividly that, even during the night when you could not see anything through the window, I would still keep on peeping out the window."
For Stone, cooking on a train was a challenge at first.
"I remember for the very first day the train actually went from track A to track B. There was a slight curve and all my pots and pans went (flying) …" adds Stone.
"But by now, I know precisely when we're going to change tracks and where the curves are, so I hold onto my pots and pans."
The right track
The "Heritage of India" route, running from Mumbai to Rajasthan to Delhi, is among the most popular journeys.
The itinerary includes a day in the 'Pink City' of Jaipur — known for its salmon-colored buildings, heritage handicrafts and imposing Amber Fort.
The journey also includes stops in the Thar desert and in smaller villages, where travelers can experience a camel safari or traditional folk dances.
This is just one of seven of the train's routes. A journey to the south, instead, would be a totally different experience.
The eight-day Southern Jewels route, for example, departs from Mumbai before traversing some of southern India's most beautiful landmarks.
The itinerary highlights include the seventh-century temples of Mahabalipuram near the Bay of Bengal, temple complexes of ancient Hampi, beaches of Goa and the Ratnadurg Fort in Ratnagiri.
"It's been a lifelong ambition to come to India," guest Greg Newman tells CNN Travel.
"Trains have this wonderful ability to get you somewhere overnight and wake up the next morning in a different city … without having noticed you moved."

[ad_2]
Source link