[ad_1]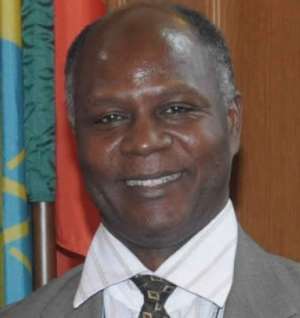 Dr Ebenezer Kofi Appiah-Denkyirah, former Director-General of the Ghana Health Service, has called on Ghanaians to read books written by Ghanaians to enable the Government achieve the Ghana Beyond Aid agenda.
He said the agenda could only be achieved if Ghanaians eat Ghanaian food, wear Ghanaian clothes and read Ghana books.
Dr Appiah-Denkyirah was speaking at the launch of a book on Occupational Health Safety in Accra.
The book "History and Practice of Occupational Medicine in Ghana" was written by Dr Albert Bernard Quainoo, an Occupational Physician and a fellow of the West Africa College of Physician.
Written in simple language, the 424-page book talks about the history of occupational health in Ghana and also health-hazard evaluation report on specific industries and workplaces.
Dr Appiah-Denkyirah urged the government to improve the capacity of members on occupational health to manage and respond appropriately to work related illness and injury.
He also called on occupational health personnel to educate employees working with hazardous materials and in high risk industries and locations on the dangers they are exposed to, adding that government should also ensure that the necessary protective measures were taken with regards to their health and safety.
The former Director-General called on the government to resource the Labour Department to conduct regular assessment and inspection of industries and workplaces to ensure that safety guidelines are implemented and adhered to.
Mr Mike Ezan, former Executive Director of the Gold Fields Ghana, commended Dr Quainoo for coming out with the book and urged Ghanaians to patronize made in Ghana goods.
Dr Quainoo said plans were very far advanced to come out with another book and called for support to enable him to achieve his dreams.
The first copy was auctioned for GH¢5,000.00.
GNA

[ad_2]
Source link