[ad_1]
You wouldn't expect aircraft designers to take inspiration from sea creatures.
But Airbus has launched a gigantic cargo ship called the BelugaXL which looks just like a whale.
The airborne leviathan took off for its maiden flight today from Toulouse Airport in France, watched by a crowd of about 10,000 people.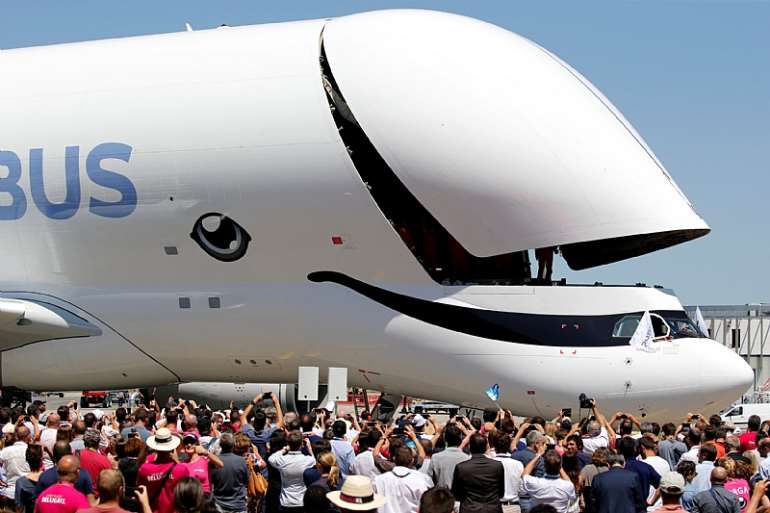 The bizarre bulbous shape of this 'whale in the sky' means it can pack in vast amounts of cargo.
Its cockpit is positioned at the bottom of its large, stubby nose, which can be opened up during loading.
Airbus employees were asked to vote on possible designs for the craft, which ended up being painted to resemble a cartoon cetacean.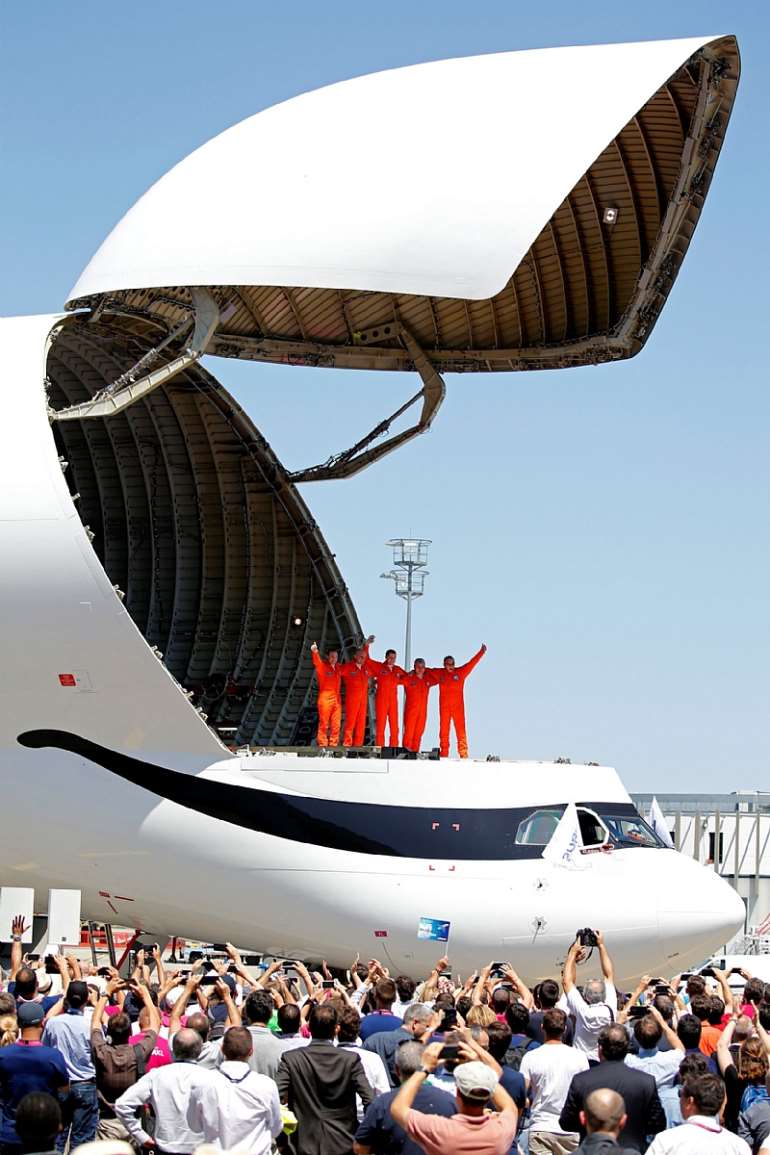 'The six designs we proposed for consideration by employees respected our brand identity while running from the conventional to the unconventional, even adding a touch of fun,' said Tim Orr, head of branding at Airbus.
The maiden flight proved particularly exciting for the people running Airbus' social media accounts, who tweeted: 'Whale done guys.'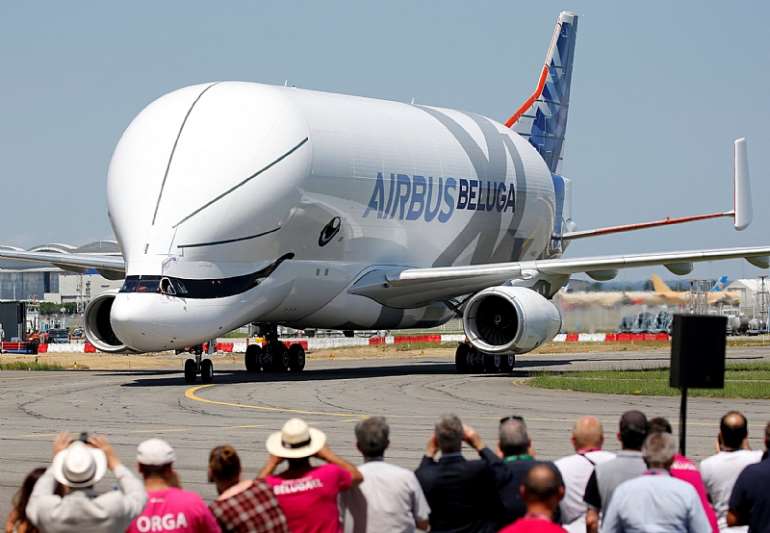 However, the fishy jokes didn't stop there. 'Whale, whale, whale… That's a lovely day for a maiden flight, don't you think?' Airbus asked on Twitter.
The plane weighs 125 tonnes and can carry a cargo of up to 53 tonnes over a distance of more than 2,500 miles.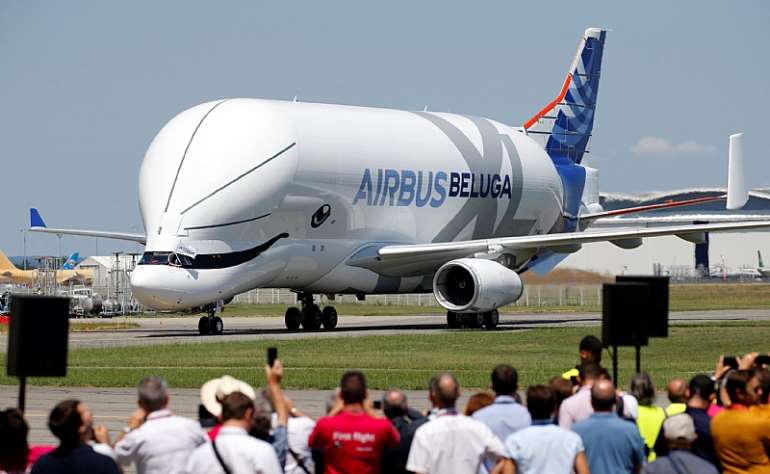 It uses two Rolls-Royce Trent 700 Turbofan engines worth £530 million each.
The BelugaXL is six metres longer and one metre wider than the BelugaST transporter it replaces. It can carry six more tonnes of cargo.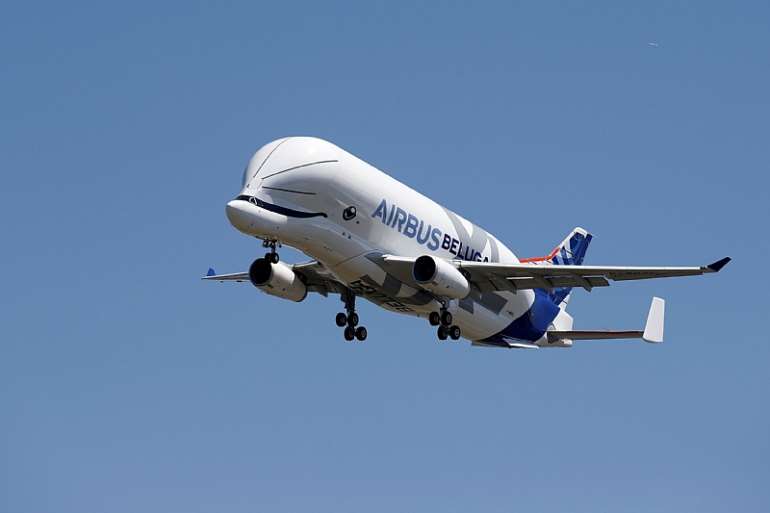 [ad_2]
Source link