[ad_1]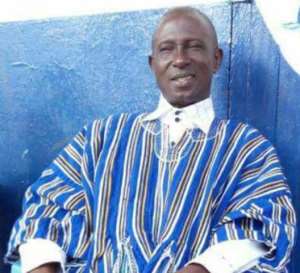 The Berekum East Municipal Assembly has vowed to go after anybody who defaults in the payment of their rates and levies to the assembly.
Mr. Kofi Agyei, the Municipal Chief Executive (MCE), said offenders would be prosecuted.
He was addressing a town hall meeting organized by the assembly in Berekum.
This brought together chiefs, religious leaders, traders, artisans, civil society organizations, financial institutions and entrepreneurs.
It provided the platform for the assembly report to the people what it had been doing to bring development to the communities – how financial resources meant to transform their lives was being spent.
Mr. Agyei said it was important for all to be patriotic by accepting to pay their taxes both to the assembly and the central government through the Ghana Revenue Authority (GRA).
This was how more revenue could be raised to tackle their development needs – build schools, health facilities, construct roads, supply water, electricity and other social services.
He called for everybody co-operate with the revenue collectors to help substantially improve the assembly's internally-generated revenue performance – to hit the target set in its budget.
They managed to collect 85 per cent of the amount they projected to rake in, last year.
The people called for transparency in the contract award of projects and their implementation.
They said there should also the prudence and accountability in the assembly's spending.

[ad_2]
Source link