[ad_1]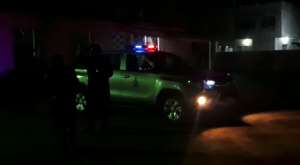 The Odorkor branch of Rev. Isaac Owusu Bempah's Glorious Word and Power Ministries International in Accra is under police protection after some men vandalised some of the church's property on Wednesday. Personnel from the Odorkor Police Station and the Accra Regional Police Command stood watch on Wednesday evening to prevent any further destruction of at the church premises.
Heavily armed guards were seen in front of the church premises with a patrol vehicle, where hours earlier, the angry youth were running rampage.
Rev. Owusu Bempah had predicted on New Year's eve that some Ghanaian political and religious leaders, including the Chief Imam, Sheik Nuhu Sharabutu would die in 2019.
This prompted the angry men to issue a warning to Rev. Owusu Bempah to retract his prophecy or face their wrath.
They then stormed the church premises on Wednesday, wielding cutlasses and vandalizing parts of the property.
Plastic chairs, an organ and some windows in the church building were damaged and the security man on duty, Robert Missinou, was also reportedly assaulted.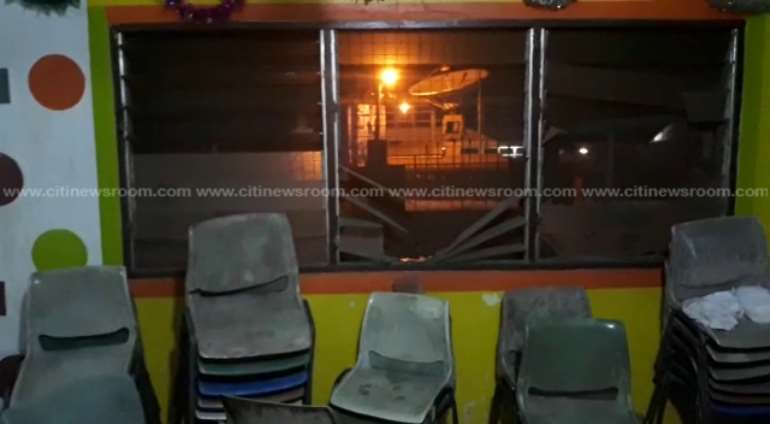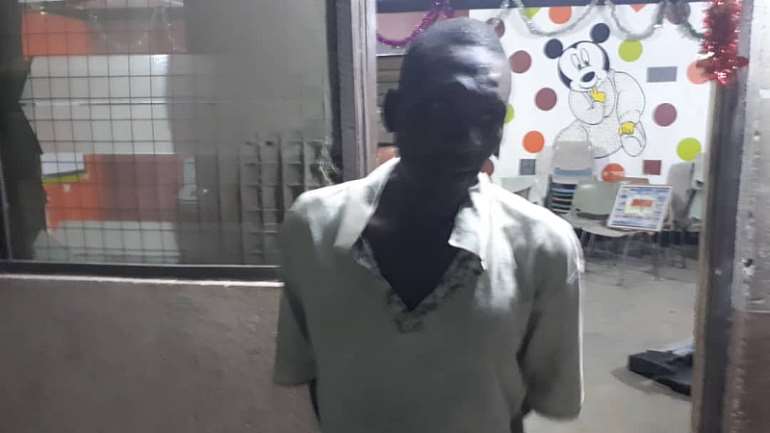 Robert Missinou was the guard on duty when the incident happened
In a video which captured the incident, Robert can be seen running for safety with just a cloth around him after the raid had begun.
He was about to take his bath when the angry men breached the church's security, he noted to Citi News.
"I closed all the doors. One person jumped the wall, opened the small gate. All of them came inside and started beating me," he recounted.
Caution to prophets
The Office of the Chief Imam has since come out to condemn the destruction of properties at the church.
But the spokesperson for the office, Shiekh Aremeyaw Shaibu, also advised religious leaders against making statements that have the potential of disturbing public peace.
"Shiekh is also worried that Prophets such as Owusu Bempah should also be careful if they are compelled by the spirits to come and tell the world about someone's death. If it will disturb the peace of the country, it is better they do not come out to say it."
The immediate past General Secretary of the Christian Council of Ghana, Rev. Dr. Kwabena Opuni-Frimpong also called on church leaders and the media to put an end to the now regular prediction of the deaths of some of the nation's leaders.
"The annual pronouncements of death of national leaders have not being beneficial. We must protect the healthy relationship between the church and public officials including church and Muslim relationships."
He also criticised the media for enabling such prophecies.
"Maybe this is the time the Media must stop providing Media Oxygen to the death predictions for public decency and maturity of Religious practices to thrive."
Source: citinewsroom.com | Ghana

[ad_2]
Source link