[ad_1]
2017 finalists, St Thomas Aquinas Senior High had a narrow escape Saturday evening in their quest to book a quarterfinal ticket in the National Science and Maths Quiz.
A magnificent performance from Kumasi-based Anglican Senior High frustrated the Old Toms [Aquinas] throughout a contest they might have tagged as 'cool chop'.
Anglican proved their strength from Round One taking the lead ahead of the favourites, Aquinas.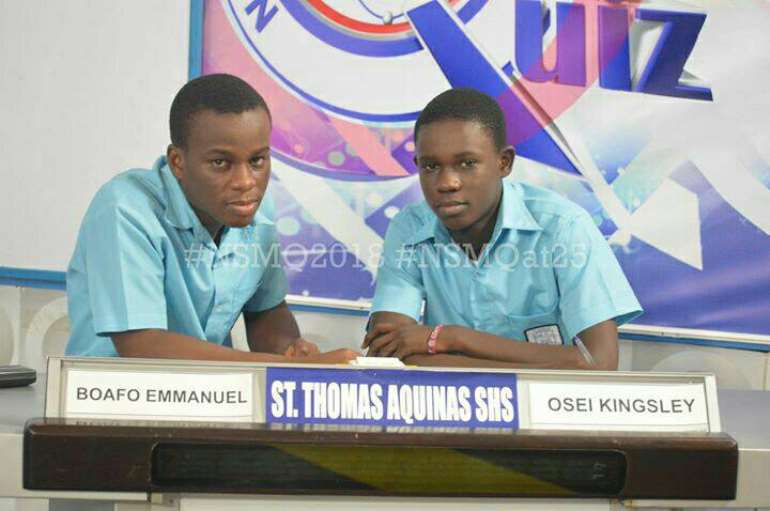 A series of wrong answers in the second round, however, saw them lose some precious points which they will later curse themselves for.
Aquinas capitalized on that to take over the game in round two and ended the speed race [round two] in the lead with a controlling 24 points against Anglican's 14 points. Sekondi College from the Western Region trailed with 12 points.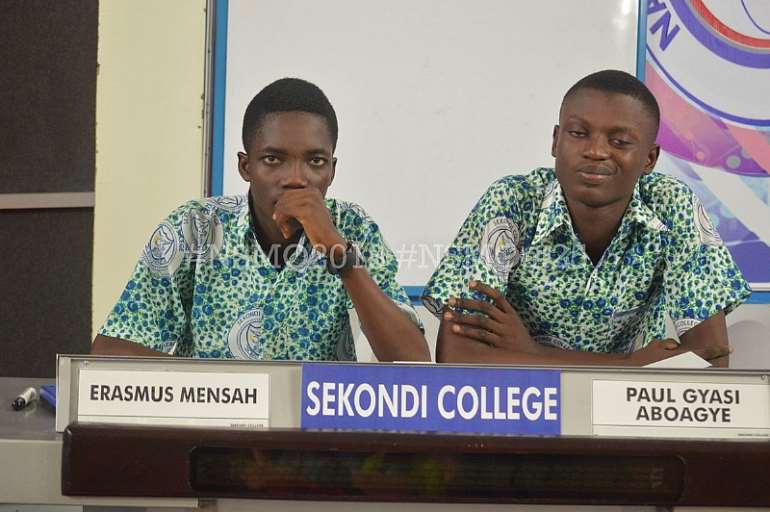 The Problem of the Day caused little or no upset with Aquinas still controlling the game with 31 points while Anglican followed with 20 points.
Sekondi's 4 points in the Problem of the Day only accumulated to 16 points to remain behind both their competitors.
The True or False round brought the Old Toms back to the edge of their seats after they also lost precious points owing to wrong answers. Anglican used the opportunity to close the gap to put the fate of the game in the very last round, with a maximum of 20 points to harvest from the riddles.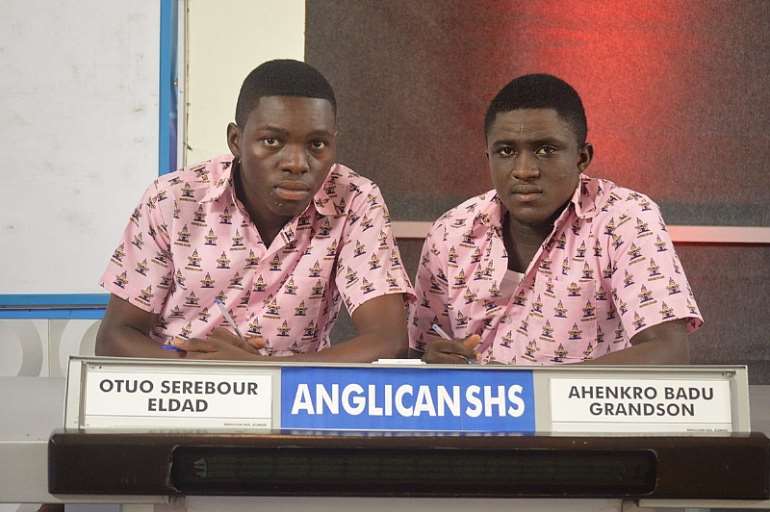 Anglican picked the first riddle for 3 out of an available 5 points. All the three schools answered the second riddle wrongly to lose a point each and Anglican answered the third riddle to go ahead of Aquinas.
After feeling the needles on their seats, the Aquinas contestants rang the bell on the third clue to answer the last riddle correctly and the entire auditorium went wild with chants of the Aquinas students singing "God is an Old Tom," their victory song.
End of contest:
St. Thomas Aquinas SHS: 44pts
Anglican SHS: 43pts
Sekondi College: 26pts
End of round 4:
St. Thomas Aquinas SHS: 41pts
Anglican SHS: 36pts
Sekondi College: 26pts
Scores so far:
St. Thomas Aquinas SHS: 31pts
Anglican SHS: 20pts
Sekondi College: 16pts
End of round 2:
St. Thomas Aquinas SHS: 24pts
Anglican SHS: 14pts
Sekondi College: 12pts
End of round 1:
Kumasi Anglican: 17pts
St. Thomas Aquinas SHS: 14pts
Sekondi College: 13 pts
Story by Ghana| Myjoyonline.com| Oswald K Azumah| [email protected]

[ad_2]
Source link