[ad_1]
Angry fishermen along the Volta Lake in the Eastern region have hit the streets at Akateng to push government to stop the activities of Dedesu Holdings, a company working on the lake.
The angry fishermen claim the company is uprooting trees from the lake and the spillage of oil from the machines being used is gradually killing the fish stock.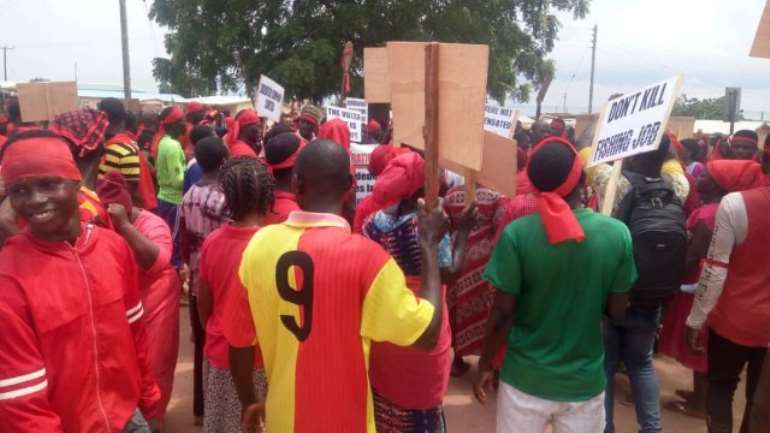 The protestors claim efforts to get government to address the issue has been unsuccessful.
"This is where we get our livelihood to support our families and do everything else so we cannot look on unconcerned," the leader of the demonstrators, Thomas Abekwei told Joy News' Kofi Siaw.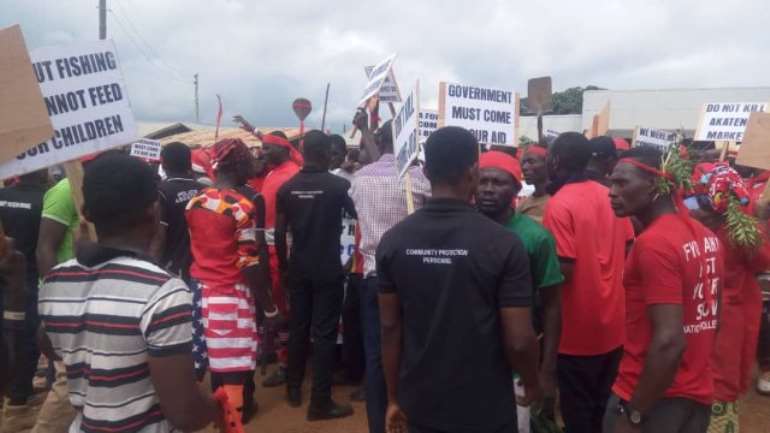 "Six years ago, the company came here and harvested part of the river and we have not been getting any fish from that end since then," he explained.
According to him, the communities along the river are suffering because they cannot harvest enough to feed their family let alone sell to eke out a living.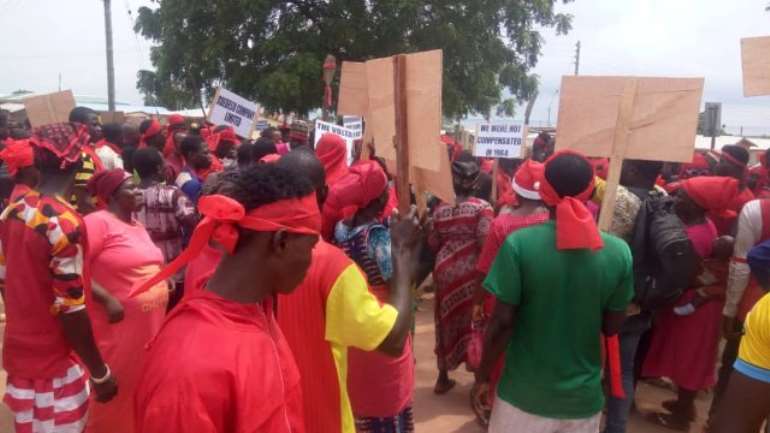 Activities of the company the fishermen claim are responsible for the depletion of the stock and they do not also want the trees harvested as it affects the production lifecycle of the fishes.
The residents said Dedesu Holding started work two months ago after a long absence much to their displeasure so they reached out to the Regional Minister to intervene but to no avail.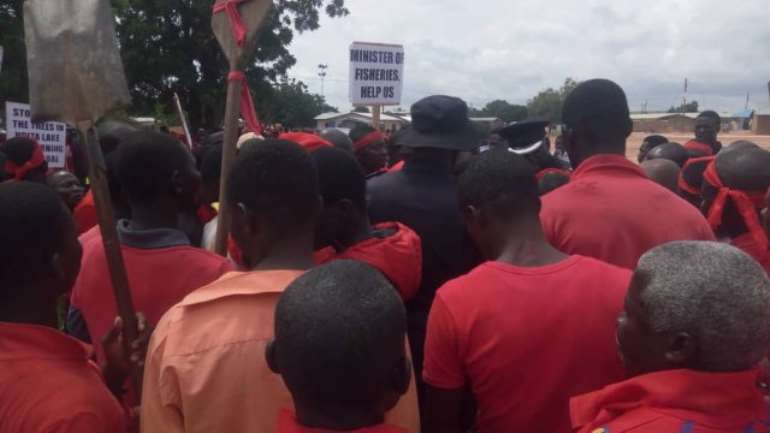 "The minister told us he is not aware of the tree harvesting going on in the river," he added.
The fishermen have presented a petition to the District Chief Executive and they are waiting for his advice to decide on their next line of action.

[ad_2]
Source link