[ad_1]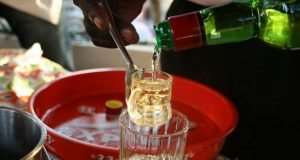 The Mental Health Authority has said that excessive intake of alcohol and illicit drugs, is contributing significantly to mental illness among the youth.
The Authority, while expressing worry about the situation, called for a coordinated action to address the situation.
The Authority believes the growing number of advertisements on alcoholic beverages and the manner in which they are presented, is enticing the youth.
In an interview with Citi News, Head of Communications of the Mental Health Authority, Kwaku Brobbey, expressed fears the situation could worsen if action is not taken.
"Statistics that we have from the World Health Organisation (WHO) affirms that alcohol and drug abuse, we usually call that substance abuse, is one of the major contributors to mental health among the youth, particularly here in Ghana," he said.
He also stated that there is an increasing rate of substance abuse in the Brong Ahafo and the Western Regions.
Early this month, the Regional Mental Health Coordinator in the Brong-Ahafo Region, Mr. Joseph Yere, said alcoholism was contributing to mental health disorders in the region.
He thus appealed for concerted efforts to deal with the excessive intake of alcohol among the youth.
Speaking at a stakeholders meeting in Sunyani, Mr. Yere said out of the about 4,000 cases of mental illnesses recorded in the region from January to June this year, 403 cases were due to alcoholism.
He said other substances abuse such as tramadol and Indian hemp were also Impacting the mental health of people in the region.
The Head of Communications at the Food and Drugs Authority [FDA], James Lartey, has also expressed concern about the negative effects of advertisement of alcoholic beverages on children, who are now craving for such products.
According to him, the situation where very young children have messages on alcoholic products deeply imprinted on their minds is worrying.

[ad_2]
Source link