[ad_1]
Relief is gradually getting to residents of Mafi Akukorkpo in the Central Tongu District where everyone drinks mud water after Joy news highlighted their plight.
The Tongu Diaspora Network has donated a PolytankP to the community as a short-term measure to help deal with the problem. The network is working with the district assembly to frequently fill the tank with potable water.
Last month, Joy News told the story of how the community has to rely on a dirty source of water for drinking.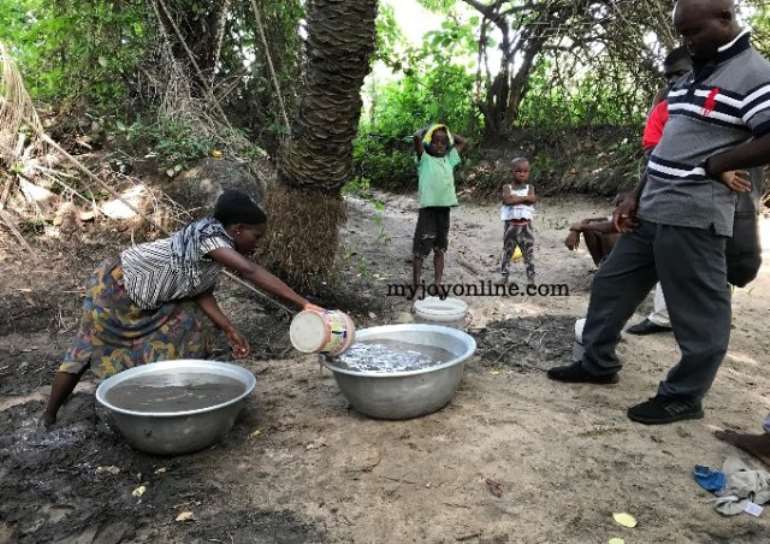 The Central Tongu District assembly has also supplied tens of bags of sachet water to various households in the area and has promised more intermittently but the residents want a permanent fix as soon as possible.
"The DCE gave us pure water. The pure water is what we are drinking now and using for cooking. But we still don't have flowing water yet," a resident Felicia Aziedorme told Joy News' Joseph Opoku Gakpo who visited the community.
An NGO, Water for Rural Africa has been in the community to explore the possibility of drilling a borehole there.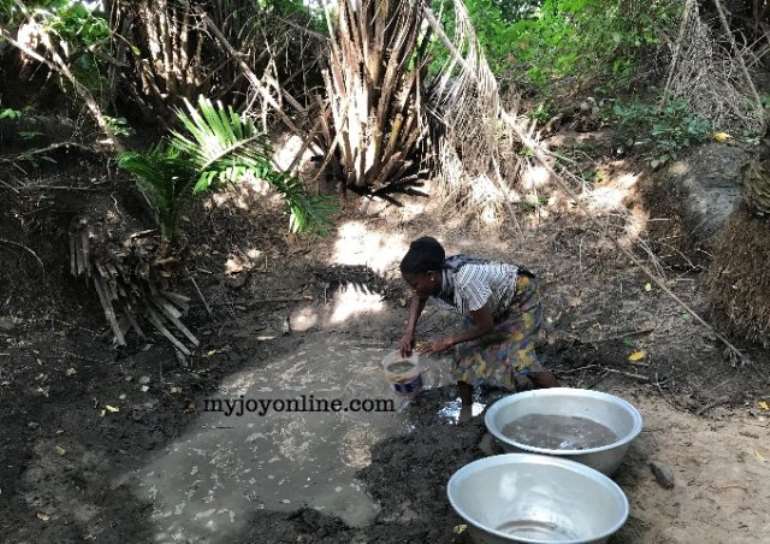 A suitable site has been identified but the poor nature of the roads made it difficult moving equipment there to drill, a concerned the District assembly also indicated is hampering efforts to extend potable water there.
The residents say officials of the NGO are waiting until the dry season to move in with the hope that the roads will be more motorable.
"They say the drilling vehicle can't come here because of the road. The spot for a borehole has been identified though," another resident told Joy News.
The residents, however, insist extending pipe borne water from a nearby community will be a better solution. "The pipe-borne water rather will be good for us," Felicia said.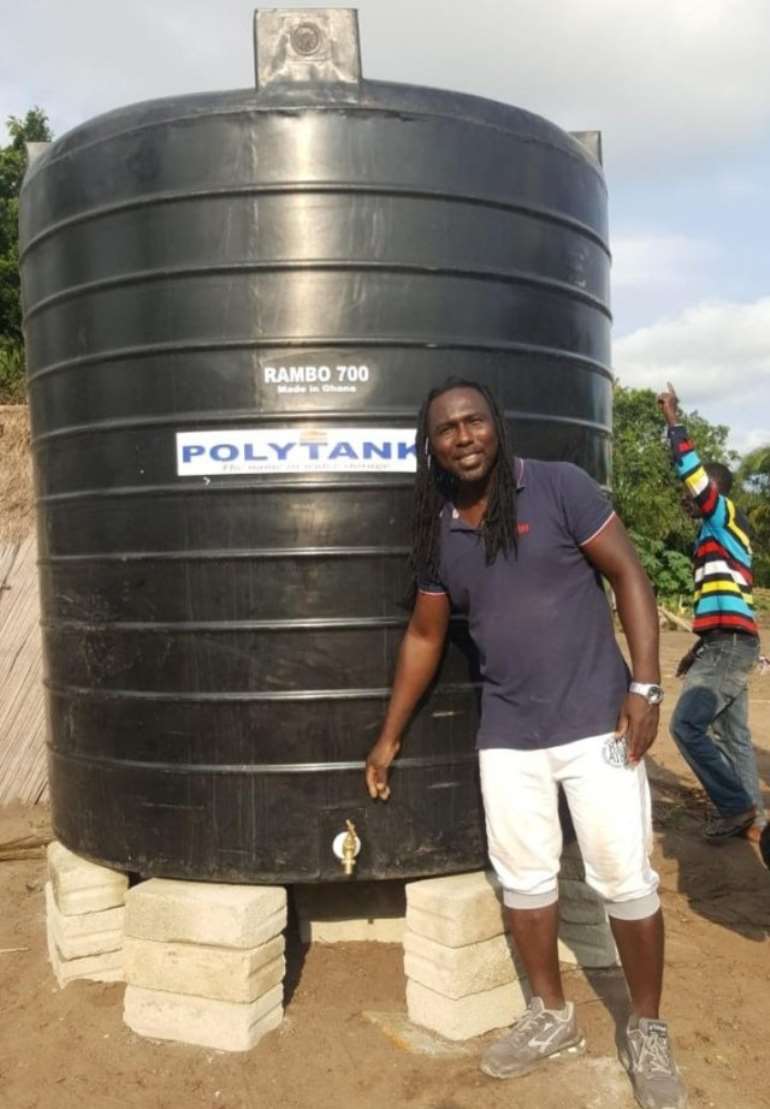 The other troubling issue in this community is electricity. It's always pitch dark at night, and they want to be connected to the national grid as well.
"We were told the electricity is being extended here. But the contractor diverted it to a different community," Felicia added.
Below is a video report

[ad_2]
Source link