[ad_1]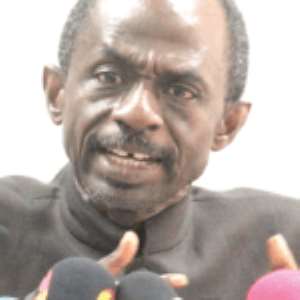 The opposition National Democratic Congress (NDC), in a press release, has taken a swipe at the Nana Akufo-Addo government for allegedly paying US$6.8 million to private audit firms for their roles in the supposed cabinet audit, calling for an enquiry.
They are also condemning the cabinet audit report, labelling it as unconstitutional.
In an interaction with the press, the NDC is also accusing Edward Dua-Agyeman as being behind the supposed cabinet audit.
They alleged that Dua Agyeman, Board Chairman of the Ghana Audit Service, is also the Chairman of the cabinet committee, accusing him of pursuing an agenda against the NDC.
According to Ghana's largest opposition party, the government illegally engaged private audit firms, and it was these firms that came out with the supposed cabinet audit, and not cabinet, as Ghanaians were made to believe.
They said: "The Cabinet document lists certain private firms that are supposed to have audited the state agencies in question. We have credible information that these private firms were not legally engaged, since they were not officially authorised by the Auditor General to conduct these 'audits'."
The party further tagged the audit as unconstitutional, per the 1992 Constitution, adding that "Under the 1992 Constitution, it is only the Auditor General who is authorised to carry out audits of state agencies.
They further assert that in the event that the government wanted to engage a private firm, the consent of the Auditor General should have been sought.
They added: "Where, for some good reason, such audits have to be carried out by private firms, the Auditor General's consent has to be sought. Indeed, it is the Auditor General who is supposed to choose the firms and authorise them on their mandate.
"Further to this, the NDC seeks answers from the government in relation to the justifications for the parallell investigations, the justification for the misuse of the taxpayer's monies, the justification for paying those huge amounts to private firms, as well as who the real and ultimate beneficiaries of the huge payments are, adding, "These questions must be answered by President Akufo-Addo's government, and must be answered now."
The party further took a swipe at Dua Agyeman, making a number of allegations against him to suggest that he is not fit to lead an investigation against the party.
They further indicated that the party members who have issues under investigation have been cooperating with the mandated state investigative agencies.

[ad_2]
Source link