[ad_1]
The Ellembelle District of the Ghana Education Service (GES) has held its inter-school competition for Basic Schools in the Aiyinasi South Circuit of Western Region.
Some of the events that the Primary and Junior High School (JHS) students competed in were soccer, netball, volleyball and handball.
The competitive nature of the games drew a lot of involvement of the teachers and townsfolk who thronged the Crossby Awuah Memorial Park, the home ground of Karela FC, Aiyinasi over the weekend.
Participating schools included the Aiyinasi Hassaniya Islamic Primary and JHS, Menzezor D/A Primary School, Aiyinasi Nyamebekyere D/A Primary and JHS, Kanokwari JHS, Aiyinasi Methodist Primary and JHS School, Aiyinasi Roman Catholic D/A Primary and JHS, Aiyinasi Kingdom Preparatory School, and Akoto/Alloakpoke Primary and JHS.
At the end of the events, the Akoto/Alloakpoke D/A JHS won the trophy for soccer at the JHS level while Aiyinasi Nyamebekyere D/A Primary School won the Primary category with the Menzezor JHS winning the overall trophy for the handball competition at the JHS level.
Akoto/Alloakpoke D/A JHS emerged victorious in the netball competition at the Junior High School level.
In the netball contest at the primary level, the Aiyinasi Anglican Primary School showed class over all the others. The Akoto/Alloakpoke JHS won the volleyball in the Boys' Division at the JHS level while the Aiyinasi Hassaniya Islamic JHS emerged victorious in the volleyball meet in the Girls' Division at the JHS level.
Aiyinasi Anglican Junior High School won the girls' soccer by beaten Aiyinasi Roman Catholic Junior High School one goal to nil.
The Circuit Supervisor, Mr. Sylvester Ackah, in his closing remarks encouraged pupils to take their studies seriously since modern sports goes hand in hand with academics.
He thanked the participating schools and added that this year's competition was superb as compare to the previous years.
"I'm very happy about how the various schools comported themselves and also the town folks, this year's competition is very superb as compare to the previous years", he excited.
He, therefore, commended the management of Karela FC for releasing their pitch for the Circuit.
He said "Our school children have shown indeed we have talented players in Ghana and I hope if we train these boys well, one day we will have a Black Stars player in Nzema so let us train and support them".
He advised some headmasters who don't take the Physical Education (PE) serious should do so adding that some kids are not good academically but are very good in sports.
He, therefore, urged those players who have selected to represent the Circuit at the Inter-Circuit Sports Championship slated for next year, 2019.
She urged those selected to be disciplined, dedicated and determined to train hard to win the impending sports fiesta.
He, seized the opportunity to appeal to other benevolent organizations to support the Circuit financially and materials.
Source: Daniel Kaku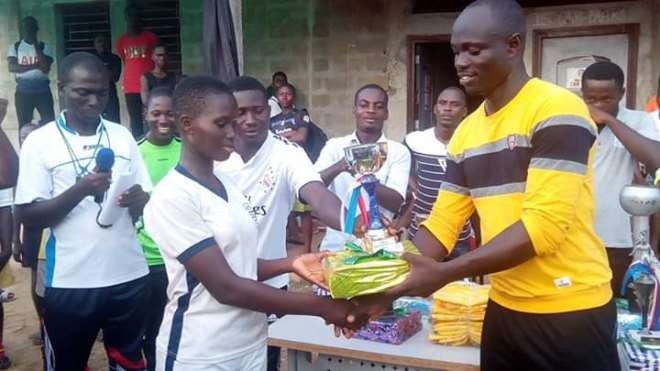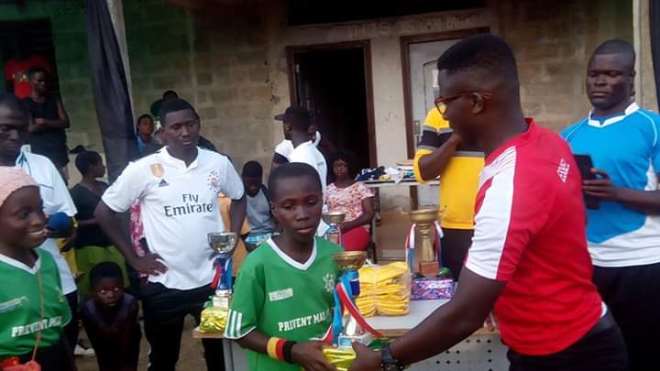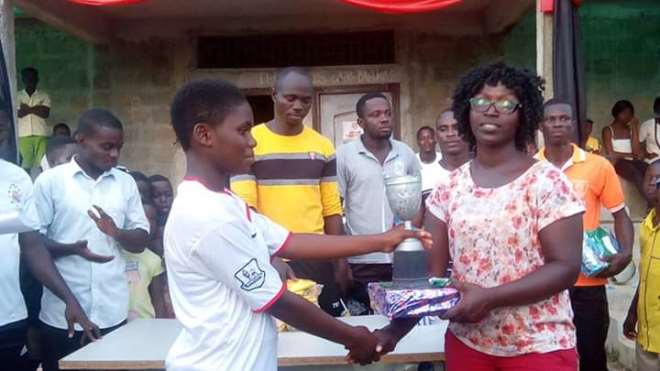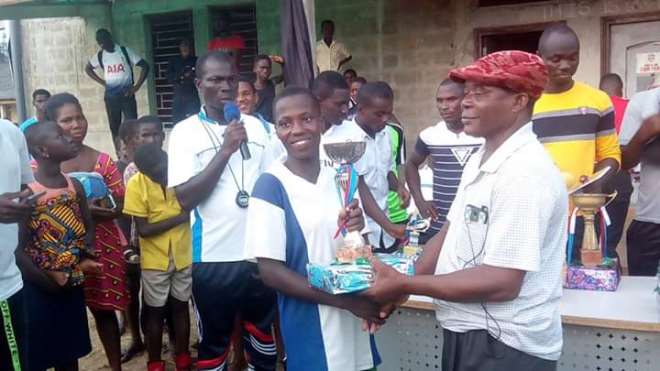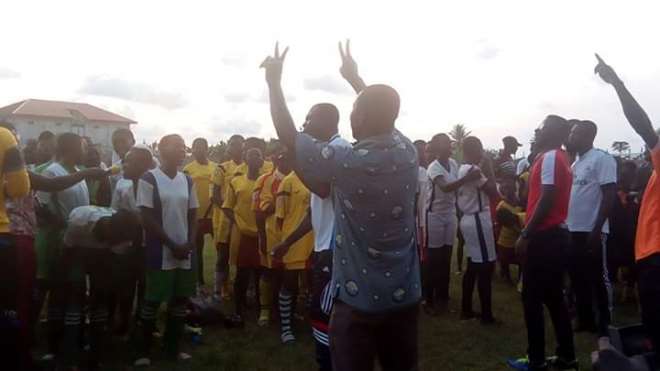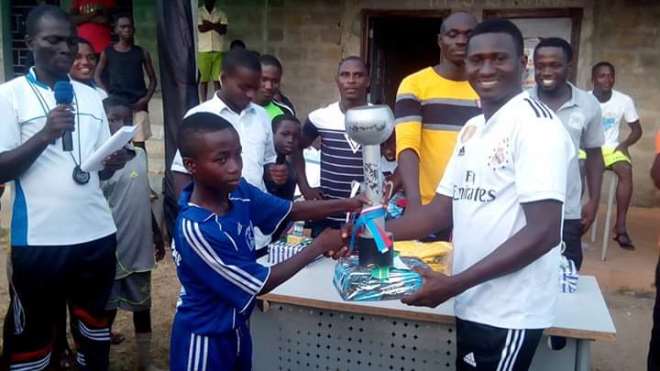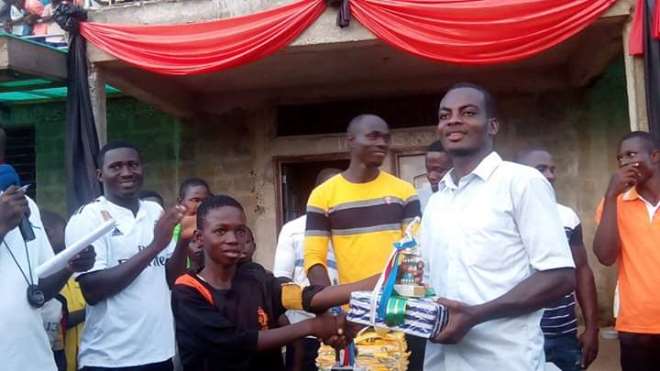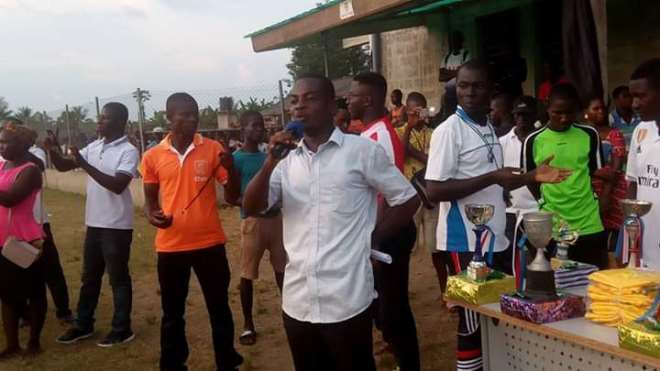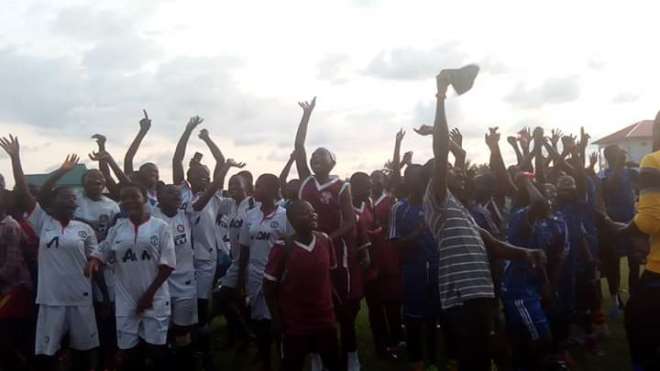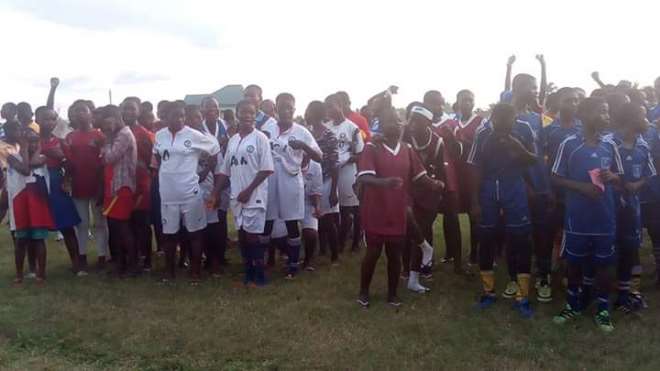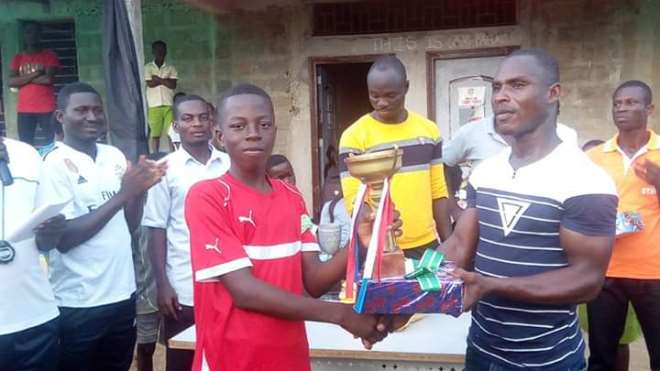 [ad_2]
Source link