[ad_1]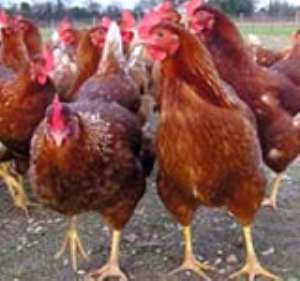 BACKGROUND
Figures currently available from the Ghana Statistical Service (GSS) indicates a decline in the contribution of livestock sectors to gross domestic product (GDP) although general agriculture GDP contribution increases yearly. Livestock contribution to GDP in 2017 is 1.1% an all-time low record as the highest it has ever contributed to GDP in the past 10 years was only 2.1% in 2008 which dropped to 2% in both 2009 and 2010.
GDP which is a measure of the output (livestock) of various sectors (agriculture) to the economy of a country gives an idea of the performance of that sector in meeting the needs (animal protein) of the populace. This indicator would then advice on the appropriate policies, programs, interventions for a sustainable growth of the sectors of the economy.
Unfortunately, within the agriculture sector, livestock is most neglected in terms of programs, policies, intervention and budgetary allocation by various government and this GOVERNMENT "MAN MADE" PHENOMENON over the years has accounted for the current 1.1% GPD contribution of the livestock sector.
IMPLICATION
CONSUMERS
Dietary deficiency (kwashiorkor) among populace
Meat Fraud (water buffalo as cow meat)
High price of available livestock meat
Low per capita consumption of livestock meat
ACADEMIA
Joblessness of animal science graduate and post graduate
Low animal science teaching staff (lecturers) and supporting staff
Low enrollment on animal science programs at tertiary and vocationaleducation level
Potential collapse of animal science department at vocational and tertiary educationlevel
Low enrollment on animal husbandry course at JHS and SHS
IMPORTERS
Meat Fraud (Alpaca meat as goat meat)
High import cost of livestock
High price of livestock meat
Livestock smuggling
PRODUCERS
Collapse of livestock industry
Unemployment
Extinction of indigenous livestock breeds
Meat fraud
Unattractive nature of livestock enterprise
WAY FORWARD
Livestock policy development and enforcement
Educational syllabus Reforms (Basic, JHS, SHS, Tertiary, Vocation)
Creating of livestock flagship programs eg 1house1goat, 1house1chicken,1house1pig,1house1sheep,1house1cow,1child1egg etc
Livestock population census (Ongoing)
Funding for various research institution, ministries, etc
Agriculture insurance for livestock farmers
Loan facilities for livestock venture enterprises
Monitoring, supervision and evaluation of livestock projects
Livestock marketing outlets
Livestock value chain industry setup
Livestock breeding and conservational programs etc
SUMMARY
Various government must adopt a holistic and an all-inclusive approach to tackling agriculture (crop and livestock) challenges via interventions, program, policies and budgetary allocation as the current approach if not reviewed would result in further aggravating the GDP contribution of the livestock sector in the coming years under different government
For correspondence
Writer: Osmond D. Ephraim (Bsc Agriculture; Mphil animal science)
Email: [email protected]

[ad_2]
Source link