[ad_1]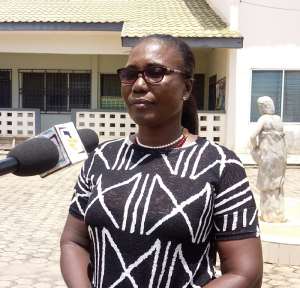 The Wassa Amenfi East Municipal Assembly has organised a retreat for heads of departments and development partners to make public the 2018 Annual Action Plan.
The ceremony held at the Quadrangle of the Main Assembly block on 1st May 2018 saw heads of departments of various institutions in attendance.
In the welcome address, the Municipal Chief Executive, Hon Helena Appiah noted the need for the gathering,
" I welcome all of you to this very important gathering that seeks to make public what the Assembly intends doing by the end of the year and to also seek your opinions on how to achieve the targets we have set for ourselves and what your problems are" She stated.
Among the 72 point action plan presented by the Municipal Planning Officer Mr. Malcom Yendaw are;
The construction of a police station with accommodation at Bawdie, furnishing of Nkonya Police Station, a proposed mini stadium,
maintenance of a 50km feeder road construction of a 1 No.3 Unit classroom blocks with ancillary facilities at Wassa Akropong and Ntowkrom,
rehabilitation of 1 No. 3 Unit classroom block with ancillary facilities at Abreshia, Procurement of 1500 mono and dual desks for schools, Construction of CHPS compounds at Wassa Ajumako and Asesensu among others.
The Municipal Coordinating Director, Mr. Bernard K.P. Sakyiamah made a presentation on the Key Performance areas contained in the 2018 performance contract.
Mr. Sakyiamah highlighted on areas such as Human Resource, Financial management and reporting, Infrastructure, Service Delivery, Economic development and Environment/Sanitation as the key areas of interest and asked for total corporation from all institutions to be able to achieve targets.
In an interview with the press after a successful retreat,Hon Helena Appiah, MCE for Amenfi East Municipal Assembly expressed her satisfaction and appreciated the contributions and suggestions made by the participants of the program.
She bemoaned the unavailability of official vehicles for the Assembly and emphasized on the need to get all grounded vehicles on the road.
"The general assembly approved for the purchase of a 4×4 vehicle for my use as stated in the action plan at the last General Assembly meeting but I think I don't have to be selfish, all departments have their official vehicles broken down and we have to repair all broken vehicles so that all departments will be on the grounds working for the development of the Municipality" Hon Helena Appian.
The program has been very interesting and it is going to continue.
It was revealed that some suspects of the Wassa Asikumah robbery that took the life of a security man have been apprehended and all fifty one bags of cocoa retrieved.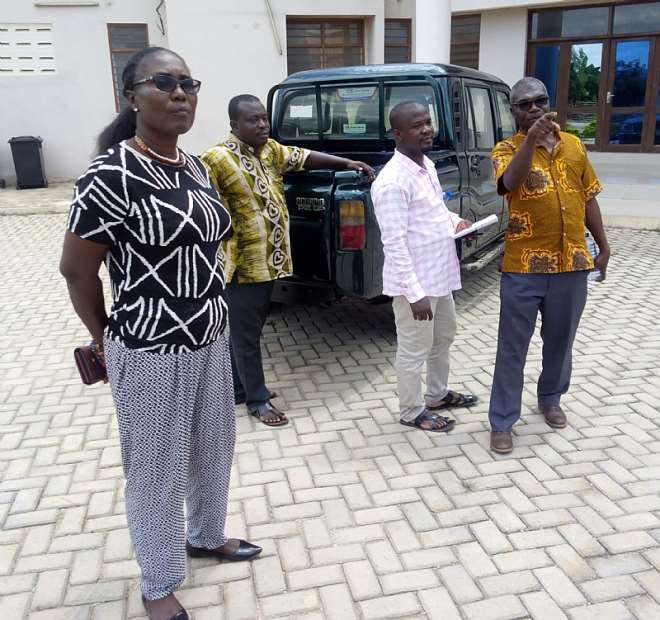 Hon, Helena Appiah, Filla Man and Mr Yankey of GES

[ad_2]
Source link