[ad_1]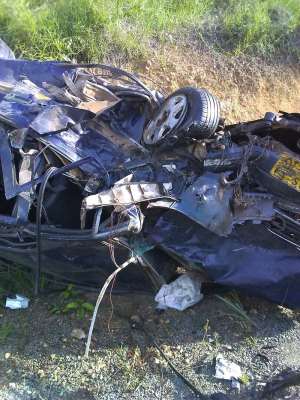 Onlookers at the scene held their heads in shock as they stared at the mangled vehicles that were involved in the head on collision.
Whiles some onlookers were unable to come to terms with the gory accident that hot afternoon and unable to control themselves, other brave ones were assisting in getting out passengers who were obviously locked in the vehicles with blood oozing profusely from the victims in the accident.
One could just see that, lives were perishing in a very painful manner, but their help could not miraculously salvage the situation.
The head on collision that occurred on Sunday afternoon April 15, 2018 between a Toyota corolla with the registration number AS 2081- 18 was heading towards Tarkwa from Bogoso whiles the Opel Space Wagon commercial vehicle with their registration number AS 6512- 15 was heading Bogoso from Tarkwa.
The Accident happened in a sharp curve on the Tarkwa Bogos road at a place called Afamasi Akotom.
Speaking to modernghana.com, an eye witness who only gave his Name as Kwoffie, said the corolla driver which police has given his name as Theophilous Otoo was overtaken four vehicles at a go, in that curve when he collided with the other driver, Asare Badinton on his lane.
The Tarkwa Divisional Police Commander ACP Edmund Ohene Bosompim speaking to news men on Monday said, five persons died at a spot whiles two others were pronounced dead on arrival at the Tarkwa Government Hospital, making it seven.
ACP Ohene Bosompim stated that, the only victim who survived has been referred to the Cape Coast Regional Hospital.
He further explained, both drivers have lost their lives hence making it difficult to ascertain the cause. But hopeful the injured would recover soon and give a vivid account of what actually happened on that day.
Notwithstanding, he has advised drivers to use the road with caution in order to prevent such accidents.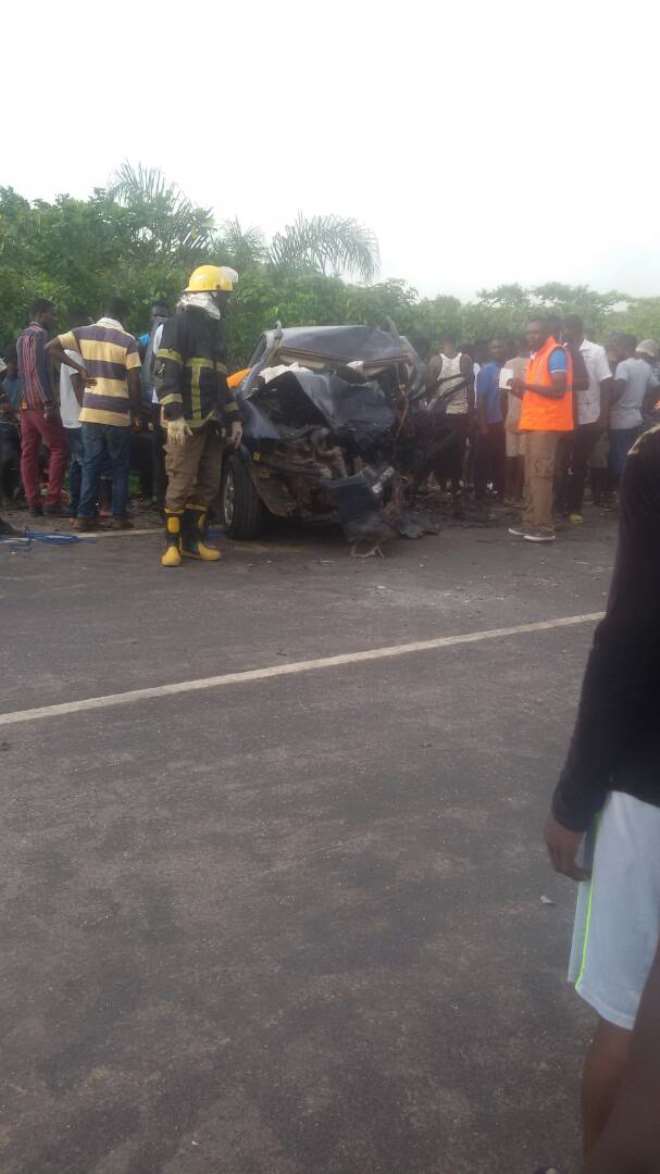 Img-20180416-wa0009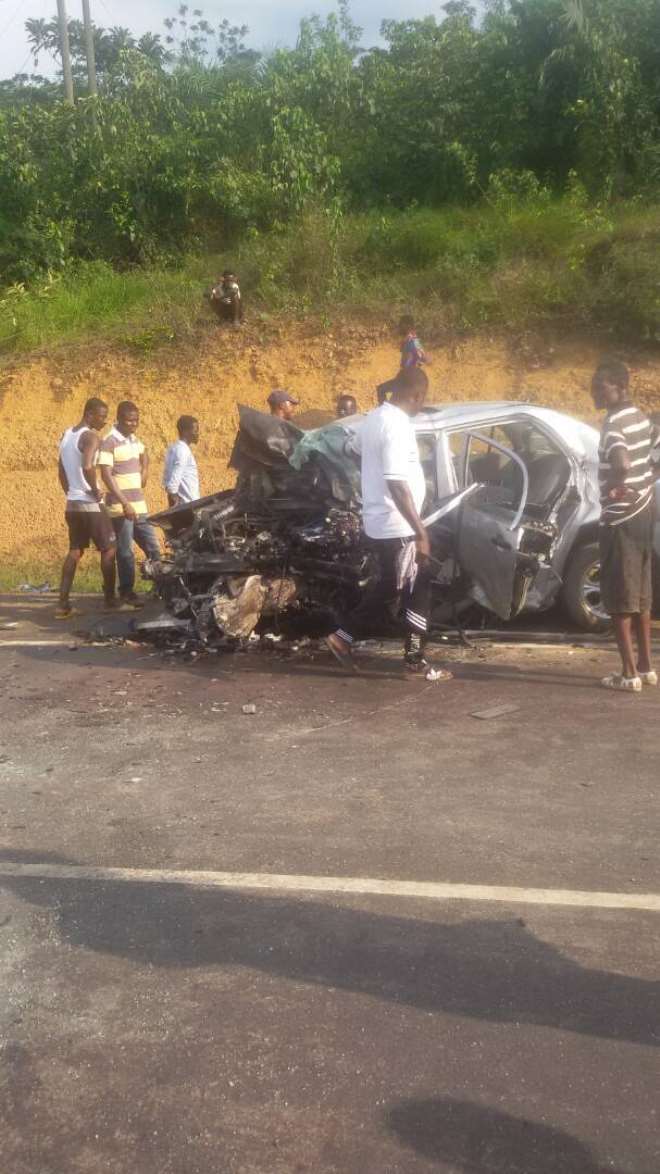 Img-20180416-wa0007

[ad_2]
Source link