[ad_1]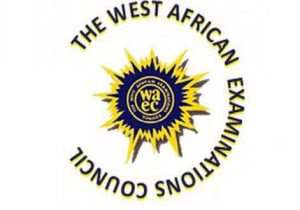 The West African Examinations Council, (WAEC), has released the provisional results of candidates who sat for the 2018 Basic Education Certificate Examinations (BECE).
In a statement signed by Agnes Teye Cudjoe, Deputy Director, Public Affairs at WAEC, the council said it is in the process of dispatching the results to the schools through the Metropolitan, Municipal and District Directors of Education.
Last Monday, WAEC asked the general public to disregard reports that it had officially released results of candidates who sat for the 2018 BECE.
But after officially releasing the results, WAEC said it has "hosted the results online, and candidates who so desire may access their results at the Council's website".
Results statistics
A total of 509,827 candidates sat for the examinations.
This was made up of 263,291 males and 246,536 females.
The figure is 8.92% higher that of 2017.
The candidates were from a total of 16,060 schools.
The examination was administered at 1, 772 centres,
Malpractice
134 candidates had their subject results cancelled for bringing foreign material into the examination hall; for collusion and engaging in irregular activity during the examination.
83 candidates had their entire results cancelled for bringing mobile phones into the examination hall and receiving external assistance.
2,061 candidates have their results withheld pending the conclusion of investigations into alleged examination malpractice.
The withheld results will either be released or cancelled as soon as the Council concludes its investigations.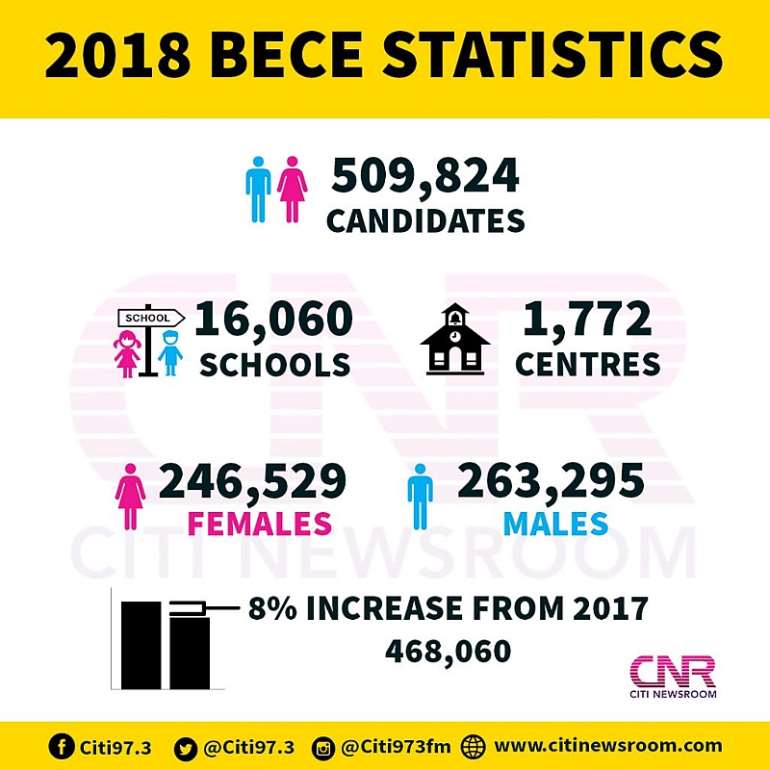 WAEC releases 2018 private BECE results
In June 2018, the West African Examinations Council (WAEC), released the provisional results of private candidates who sat for the 2018 edition of the Basic Education Certificate Examination (BECE).
The Deputy Director of Public Affairs of the WAEC, Mrs. Agnes Teye-Cudjoe, in a release, said the results were on the council's website and accessible to candidates.
The results of seven candidates were withheld over allegations of examination malpractice.
WAEC said the held-up results would be released as soon as investigations were completed, and there was no strong evidence to prove malpractice.

[ad_2]
Source link